RAS-4 Receive Antenna Switch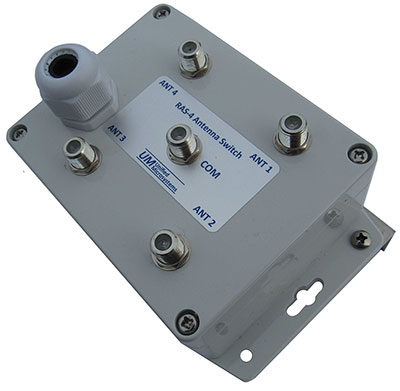 Receive only antennas are critical for success on the low bands. Unfortunately they only receive in one or two directions, and most are far too large to rotate. The RAS-4 allows switching of up to four antennas using RG6 coax, the standard for these types of antennas.

The RAS-4 is housed in a NEMA rated enclosure with a gasketed lid. A cable gland seals the control cable entry. Finally the internal circuit board has a conformal coating for additional protection.

Common mode noise pick up can ruin the performance of receive antenna systems. The RAS-4 isolates both the center conductor and shield of unselected ports. A bifilar ferrite choke further reduces common mode currents.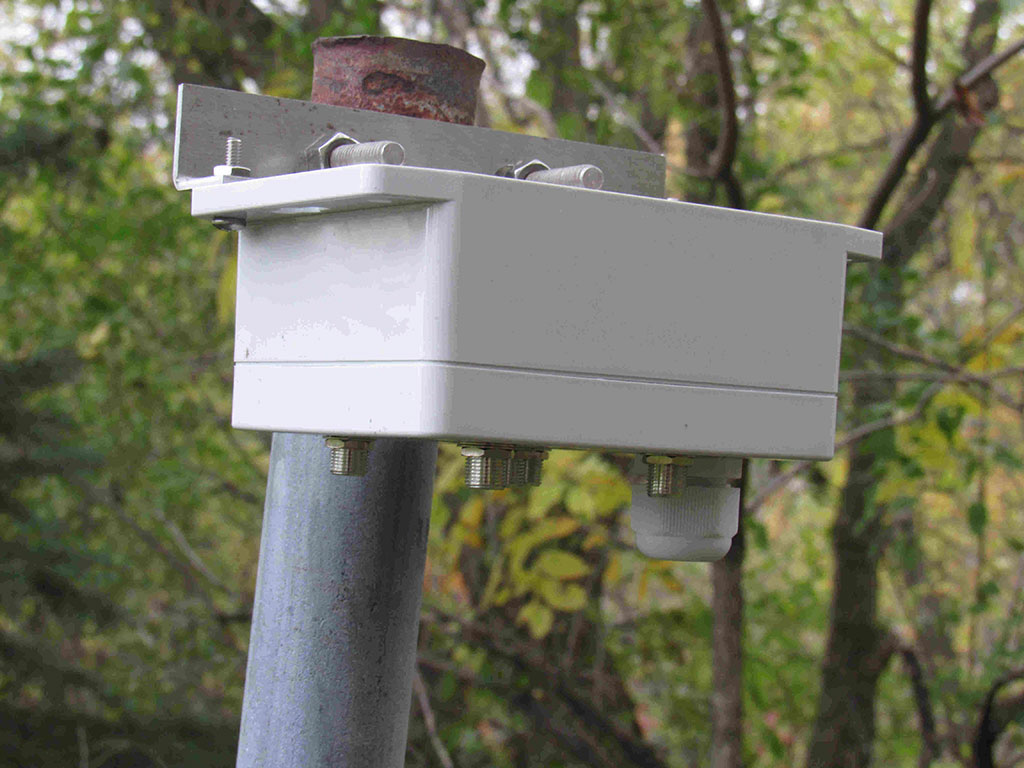 By default, unselected ports are terminated for 75 ohms. The user
can change to 50 ohm, open circuit, or center conductor-shield short
by soldering wire jumpers.

The RAS-4 can be mounted with the enclosure flanges or with the
included L bracket for mounting to a pole or post.

The RAS-4 is a receive only antenna switch. Do not transmit into it.

A controller switch is not included. It will work with many commercial
12V switches or a simple home brewed one. See the User Manual
for more information.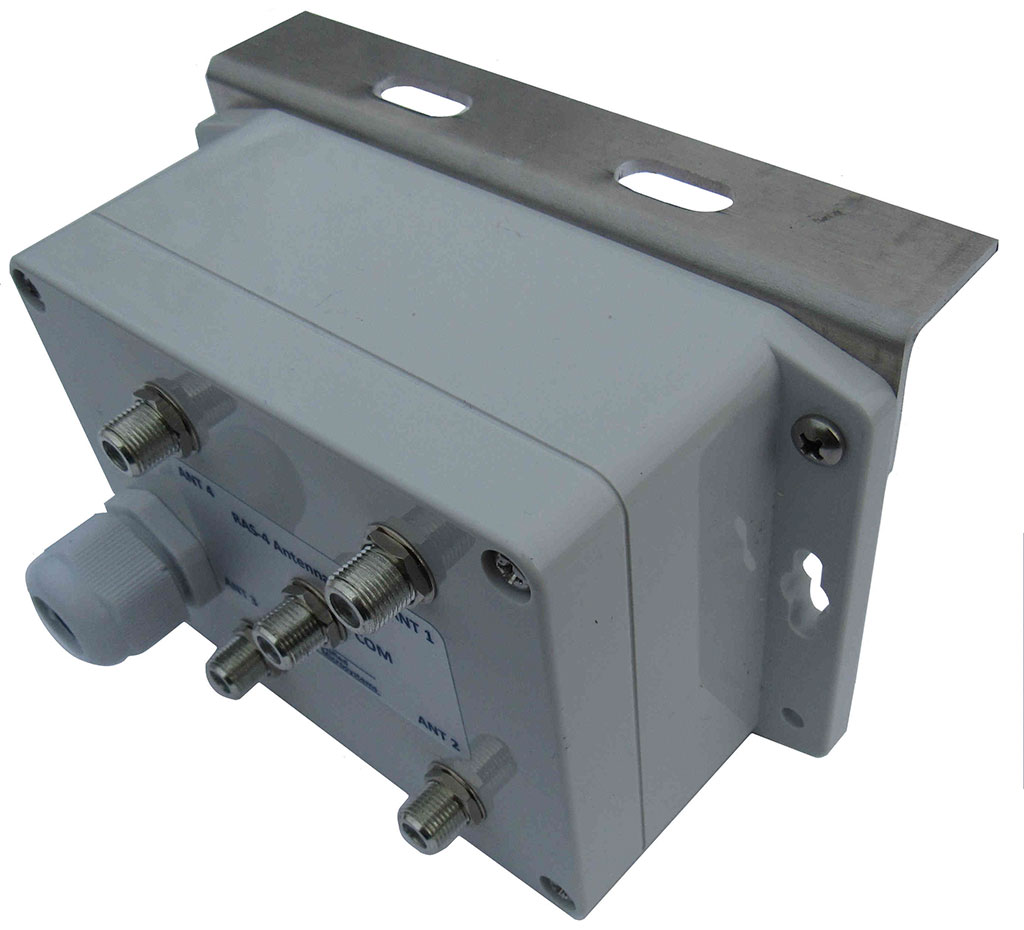 RAS-4 Specifications
Antenna Selection: 4:1

Dimensions: Approx. 4.5" X 3.5" X 3.25" (11.4 cm X 8.9 cm X 8.3 cm), not including the bracket.

Connector type: F (5)

Unselected port termination: 75Ω default, 50Ω, open, shorted. Wire jumper selectable
VSWR: < 1.5:1 from 100kHz to 20MHz
Insertion loss: < 0.4dB from 100kHz to 20MHz
Port to Port Isolation: > 45dB from 100kHz to 20 MHz
Control Cable: 4 wire, Not included
Switch Controller: 12V, Not included
Documentation:

- RAS-4 User Manual
---
Order your RAS-4 Receive Only Antenna Switch here:
---
Voice Keyer | CW Keyer | Sound Card Interface | Beacon | Band Decoder | Antenna Selector | USB Interfaces
LED Array Kits | Voltage Regulator Kits | View Cart | Support | Contact | About Us | Home
---
©2009-2019 Unified Microsystems. All Rights Reserved.
Web Design and Hosting by QTH.com